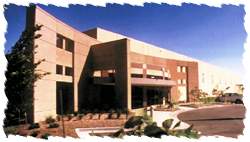 We Are A World-Class Producer Of Non-Metallic Gaskets.
Since 1960, we've been manufacturing gaskets from cork, cork and rubber, rubber, fiber, paper, plastic, silicone, sponge and non-asbestos materials.
Under one roof we have the equipment, the personnel and the "hands-on" experience to handle any gasket requirement—from tiny disc gaskets only 3/32 of an inch in diameter to gaskets that are more than 90 inches long.
We can produce gaskets with unusual shapes and tolerances from exotic materials for military, space, electronic and aircraft use.

Fact is, here at Everseal Gasket, our key personnel have more than 200 years of direct experience in gasket production. Most have spent their entire careers producing first quality gaskets.

Our executive offices, tool and die shop and our production facilities are located in Kansas City...close to the geographic center of the United States. We can ship anywhere quickly and economically.
We Are Active In These Professional Organizations:
GFA - Gasket Fabrication Association
NAM - National Association of Manufacturing
NADD - National Association of Die Cutters and Die Makers
NTMA - National Tool Makers Association
SME - Society of Manufacturing Engineers
ASQ - ASQ - American Society For Quality

If You Need A Non-Metallic Gasket,You Need A Quote From Us
Our quotes are always based on using first-quality materials. For a fast quote, email or fax us a copy of your engineering drawing with your specifications.